2 Day Kakadu 4WD Adventure - Oct to April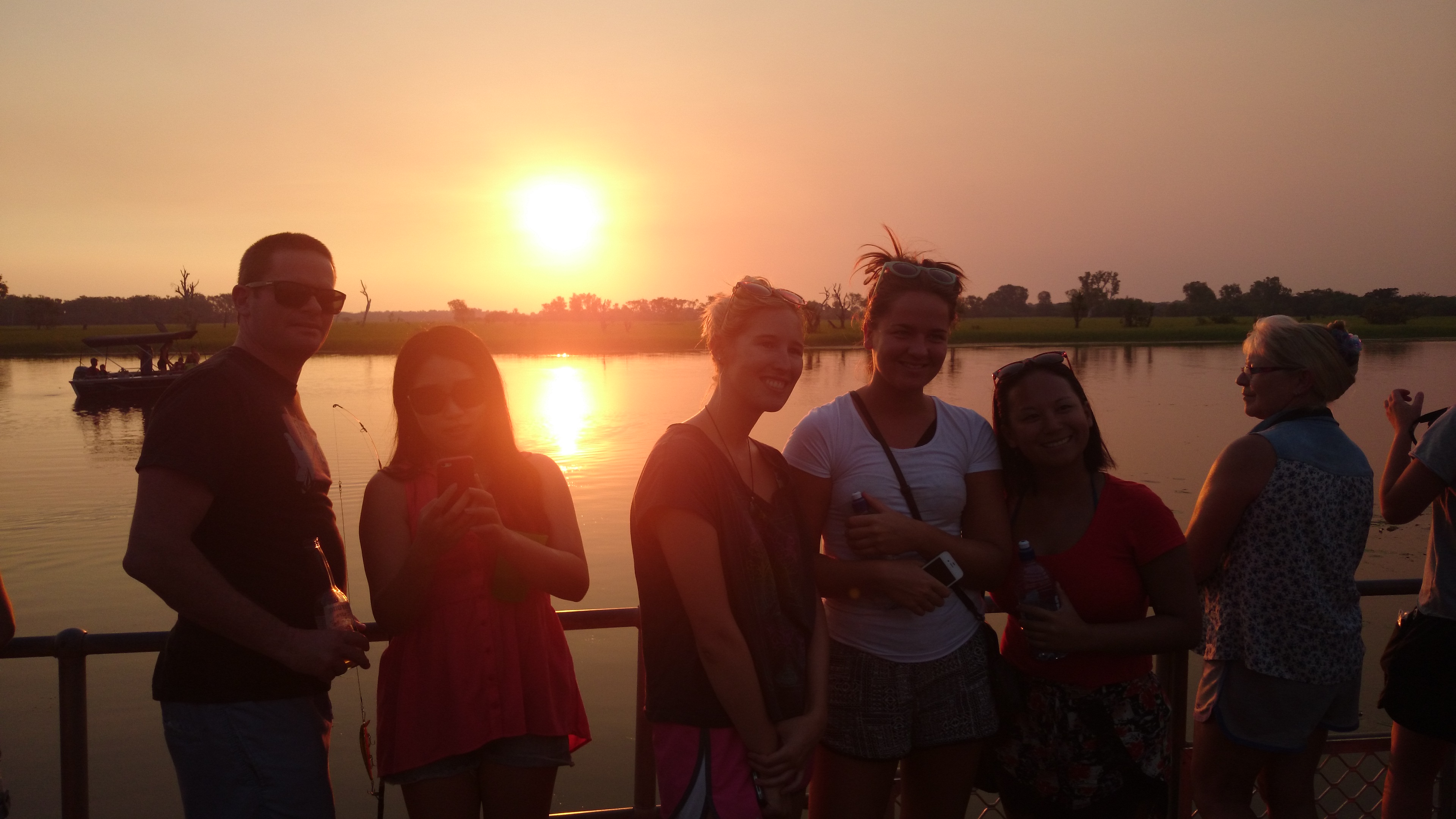 Duration: 36 Hours (approx.)
Product code: 2KS
Total Price : $410 from 1/4/2016
Note: Total price includes Pay on Board (POB) fees that are to be paid in
CASH
on morning of departure(Agent Bookings) or alternatively can be included in payment now(Direct Bookings only).
Hence, payment total shown/requested when booking will be $360.
POB | $50 ****************************************************************************************************************


ITINERARY | DEC, JAN, FEB, MAR, APR
Day 1. (LD)

7.00am pick up from your Darwin City accommodation.
Cruise the Adelaide river and get up close to(safely!) the infamous Salt-water crocodiles.
Travel towards Kakadu, crossing the Marrakai and South Alligator floodplains.
Keep an eye out for any wildlife amongst the woodlands and floodplains.
View ancient Aboriginal Rock art at Nourlangie and take in our first breathtaking vistas of the Arnhemland sandstone plateau.
Overnight Air-Conditioned Bunkhouse Accommodation at either Anbinik Resort Jabiru or Mary River Roadhouse.
- No Sweaty sleepless nights camping! Showers and toilet facilities available.

Day 2. (BL)

Early start as we explore some of Kakadu's hidden waterfalls for a refreshing swim.
We may either be taking a walk into Gubara Pools and exploring the region around Nourlangie Or we maybe heading into Motorcar falls in the southern region - this is entirely dependent on the condition of roads. After a day of walking and swimming we make our way back to Darwin.


Rest assured that no matter when you visit, we will provide you with the best itinerary possible and your Kakadu experience will not be disappointing!
Itinerary may be done in reverse at Guides discretion.
All tours must be reconfirmed 24 hrs prior to travel.B - Breakfast L - Lunch D - Dinner