6 Day Barunga - Top End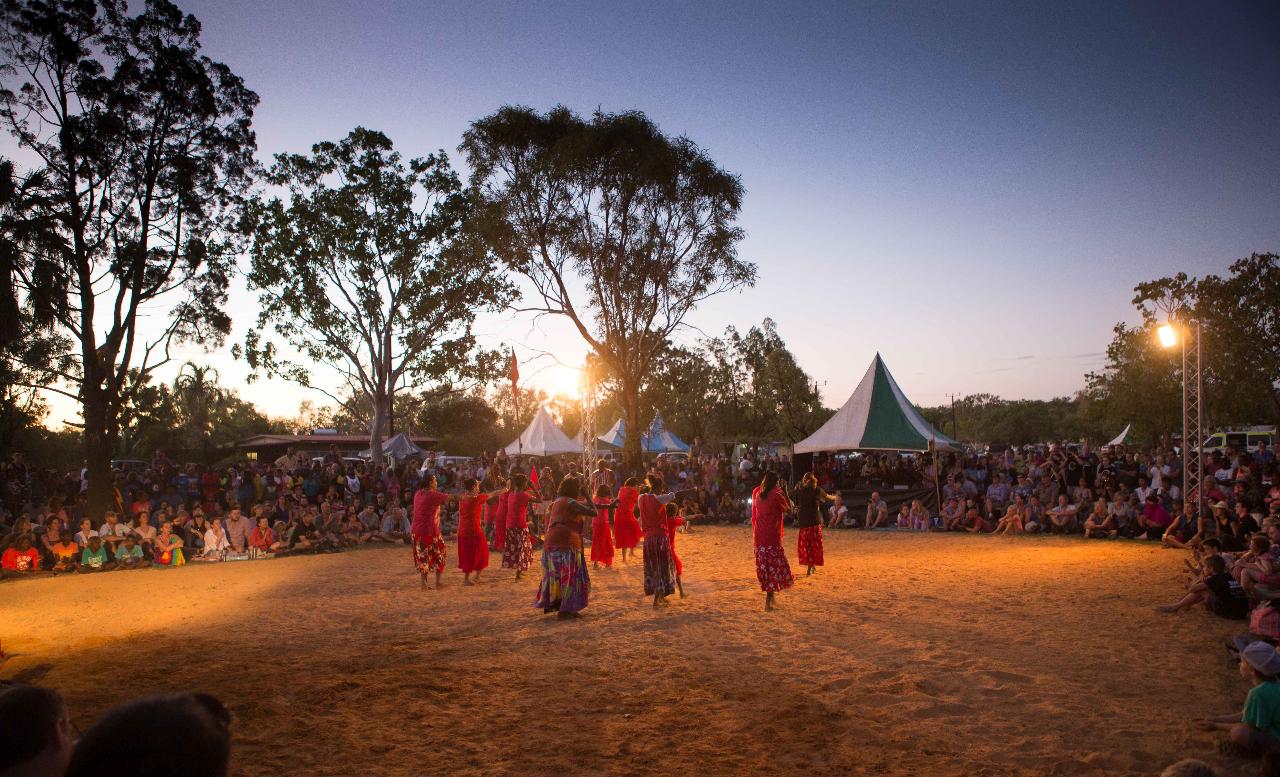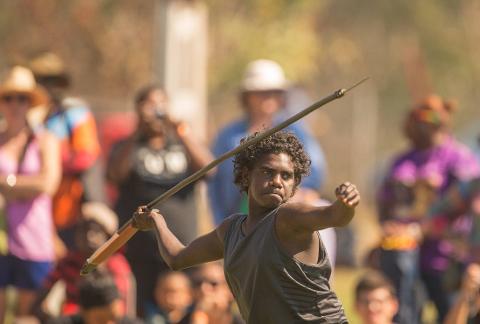 Varighet: 6 Dager (ca.)
Lokasjon: Winnellie, NT
Produktkode: 6KNLB
Make your long weekend a week long cultural immersion and Top End exploration!
This much loved Territory event sees people from all over the country descend upon the small Indigenous community south of Katherine where they camp and take part in a program of workshops, dancing ceremonies, didgeridoo making, basket weaving and enjoy plenty of great music and sport from the region. Barunga Festival is an exciting time for the
community as they reunite with family members and countrymen from all over the Top End, and welcome tourists from far and near to experience contemporary community life for the weekend.
Join in activities at the Festival before exploring Kakadu, Nitmiluk & Litchfield National Parks in depth as you immerse yourself in Indigenous culture, spectacular & refreshing waterfalls and view an array of wildlife & mesmerising scenery.

Day 1 (Saturday) – Darwin to Barunga (LD)
Depart Darwin @ 7.00am and make our way towards Katherine. A brief stop at Adelaide River maybe for some breakfast and continue on to Edith Falls for a swim and lunch. Travel on through Katherine and arrive at Barunga (45 min south of Katherine.) mid-afternoon to set up camp in the community camp-ground. Get involved in some of the activities and relax in the evening listening to the Indigenous bands at the Skinnyfish stage or other featured artists down at the riverside APRA tent.

Day 2 (Sunday) – Barunga Festival (BLD)
A whole day to partake in all the different activities available. These include: Damper Cooking, Yidaki (didgeridoo) Making and Demonstration, Weaving Workshops, Bush Tucker, Spear Throwing Competition, Kriol Language Classes & Women's Story Telling. Spend the evening listening to some fabulous music at either the Skinnyfish stage or the APRA riverside tent.

Day 3 (Monday) – Barunga to Kakadu (BLD)
Pack up camp early and make our way back through Katherine, detouring out to Nitmiluk Gorge for a 2 Hr cruise. Departing the Katherine region, we head back north to Pine Creek and on to Kakadu. This afternoon we visit one our favourite waterfalls, Gunlom Overnight camp here with time to explore, relax and swim.
Day 4 (Tuesday) – Kakadu (BLD)

We head northwards through the Park to our next favourite waterfall - Maguk(Barramundi Gorge). Nestled amongst the sandstone escarpment at the end of a paper-bark lined creek. The rock pools above and the plunge pool below the falls provide a refreshing swim option. Call in at the Warradjan Cultural Centre before watching a magical sunset on a Yellow Waters Cruise before heading to our overnight camping area.
Day 5 (Wednesday) – Kakadu to Litchfield (BLD)
This morning we head to the northern region of Kakadu for another day of cultural immersion. Join the Guluyambi Cultural cruise on the East Alligator River to gain an amazing insight into local customs and dreamtime stories from the local Indigenous guide. We may even see a few Crocodiles! View ancient Aboriginal rock art at Ubirr and take in the spectacular scenery as we climb atop the rocky outcrop for majestic views of the Arnhemland sandstone plateau. Travel towards Darwin on the Arnhem Highway, calling in at The Bark Hut Inn for a break before taking a 4WD detour across to our overnight accommodation near Litchfield.

Day 6 (Thursday) - Litchfield to Darwin (BL)
A Short drive to Litchfield National Park this morning so we beat the crowds and explore, relax and swim in some fantastic easily accessible waterfalls. A fantastic way to finish off our Top End expedition. We return you to your Darwin accommodation around 5pm so you can check in and get down to the Mindil Beach sunset Markets.
Confirmed Artists for 2017 Barunga Festival
Artists will be announced early 2017.


Tour includes:
All meals as indicated.

All Camping Equipment (Twin share Dome tent, 50 mm foam mattress).
Festival Entry Fee
Kakadu National Park Fees
Nitmiluk Gorge Cruise.
Yellow Waters Cruise.
Guluyambi Cruise.
Additional Costs:Important Note:
Barunga is a DRY community - No alcohol is to be carried into Festival. Police will be inspecting vehicles on entry.



For more information about the Festival, visit
Barunga Festival website